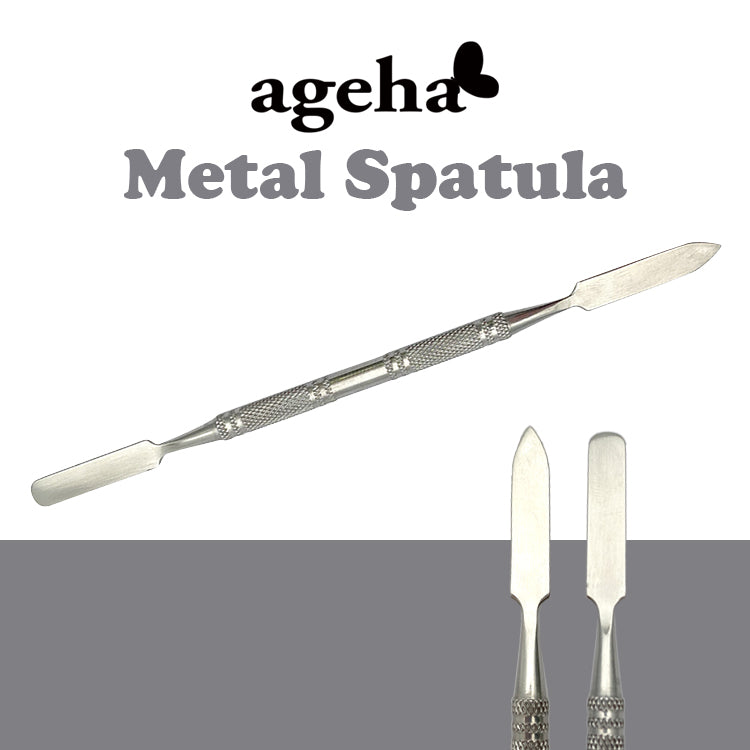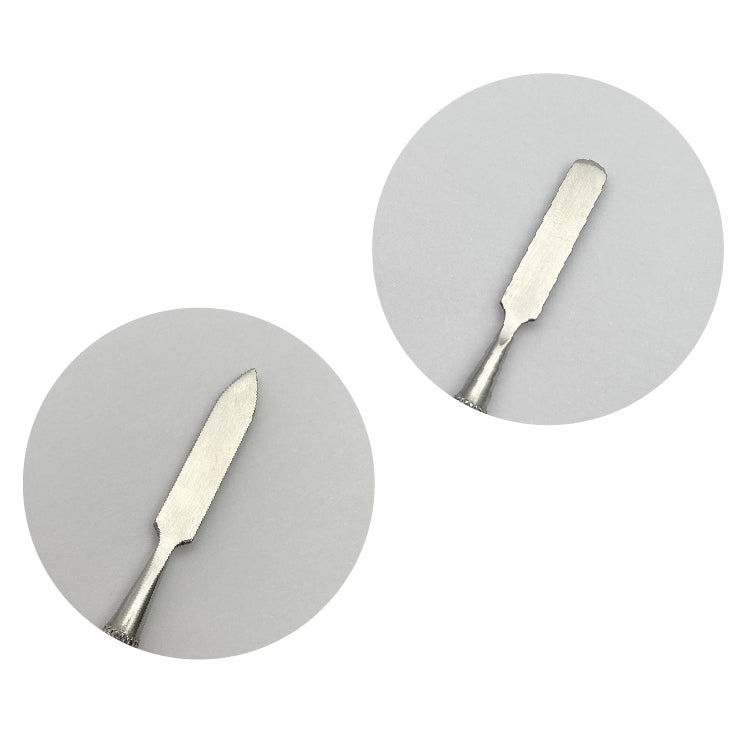 ageha Metal Spatula [Out of Stock]
Great for stirring all gels, including our Gel Polish and Glitter Gels. 
It is very convenient for mixing color gels and creating 3D art.

Because the shape of the tip is different, you can use it according to the container, the amount of use, and the design of the art.
Total length: ~150mm
Handle: ~90mm
Head: ~30mm
Width: ~7mm