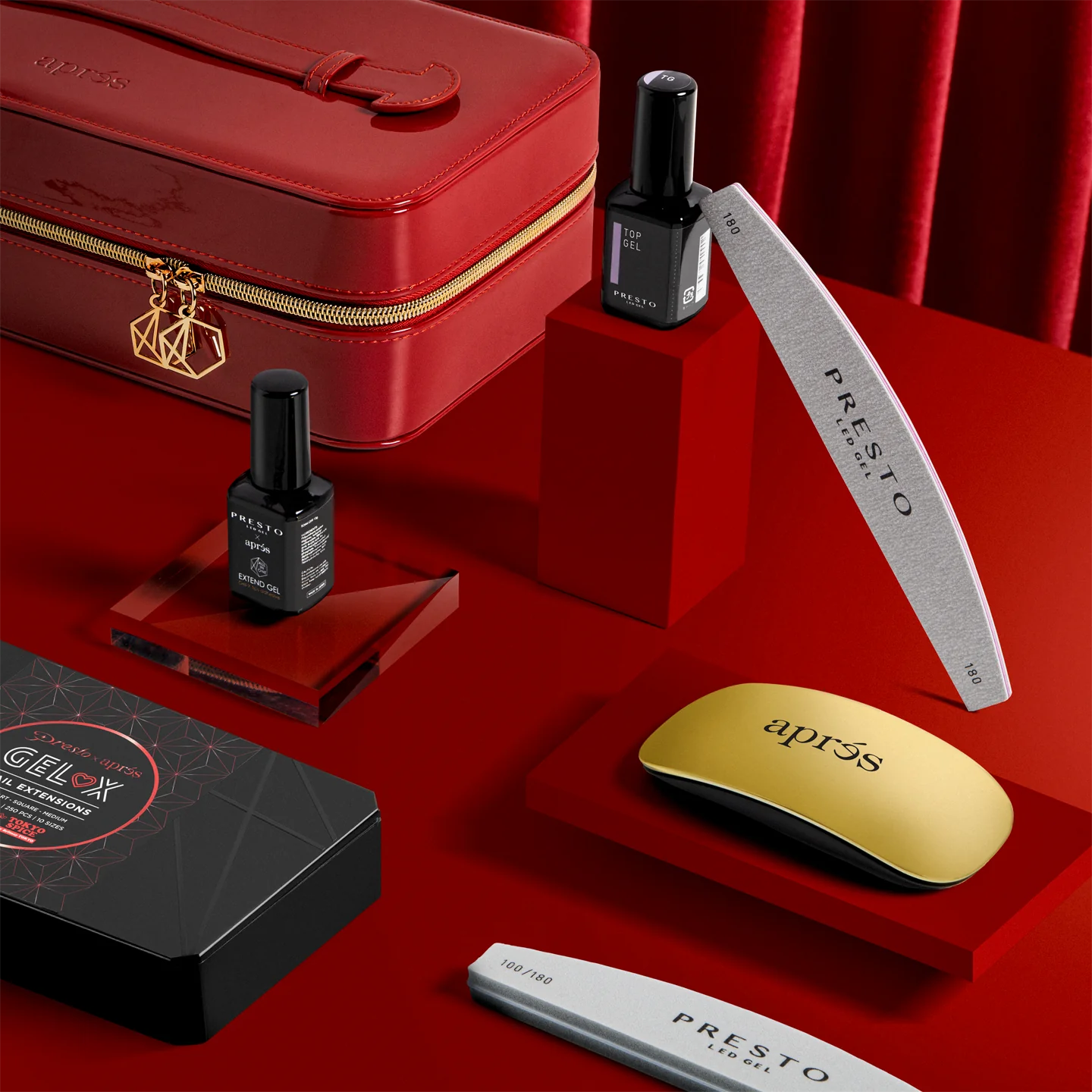 Presto x Aprés Gel-X Kit [Rebranded]
Featuring our newest collaboration with Apres: the Presto x apres Gel-X Kit.
Presto x apres All-In-One Extend Gel is specially formulated to work with apres Gel-X system to ensure long-lasting 4+ weeks adhesion to the natural nail. Follow proper steps and you can achieve beautiful, strong gel extensions with no lifting! The super fast and easy system is a breeze to learn! Master the technique in 1-3 months, and you can finish 10 finger extensions in just 10 minutes! Soft-gel formulation of Gel-X Tips and All-In-One Extend Gel make removal simple! Soak or wrap in acetone for 15 minutes and it will remove just like gel polish. Fast & easy to apply! No odor, no dust! No damage to natural nail! 10 finger extensions in just 10 Minutes!
***Complete set is good for ~25 full sets of extensions***
This set comes with everything you need to do the revolutionary new Gel-X extension method!
What's Included:
- Your choice of one Gel-X Tips
- Presto x apres All-In-One Extend Gel
- Presto Top Gel [Bottle]
- X-Lite
- 1 Presto Zebra File & Sponge Buffer
- Case
***Items not mentioned in the list above that are shown in the product photo are not included.***
*Due to USPS regulations, this product has to be shipped on its own. If you purchase other products with this, it will be shipped separately.* 
Share