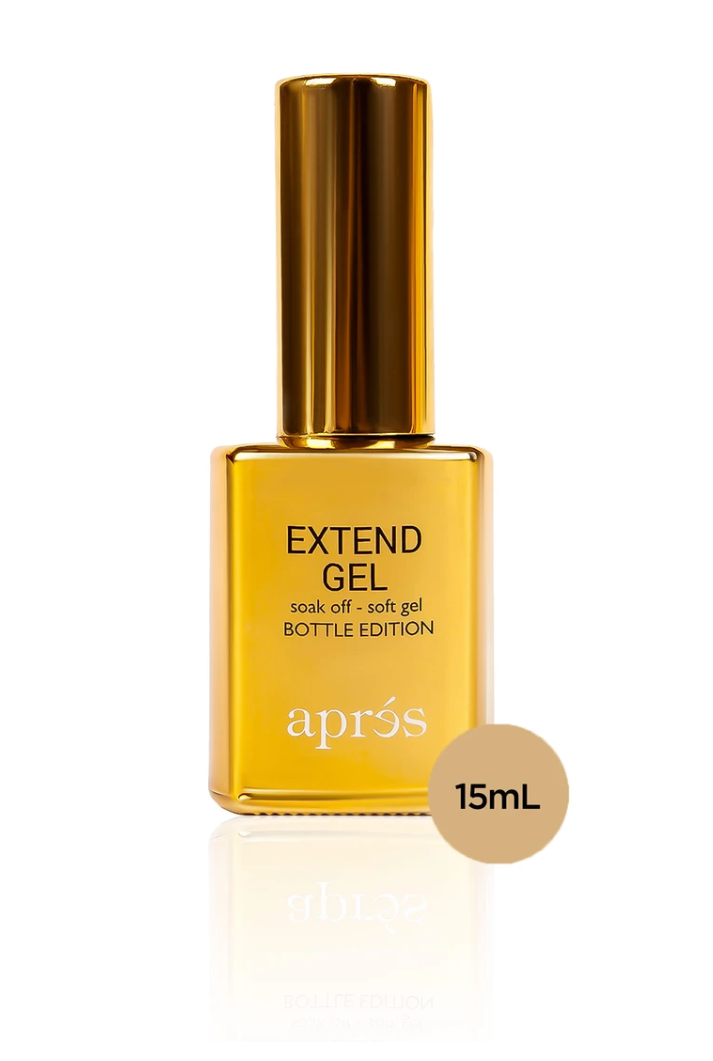 Aprés Extend Gel Gold Bottle Edition 15ml
This is the formula the apres family was built on.
apres' signature Extend Gel is the foundation to everything related to the Gel-X™ system. This revolutionary soft gel formula is used to help adhere their Gel-X™ extensions onto the natural nail. When applied correctly, the Extend Gel imparts both strength and flexibility while making it easy to create beautiful, long lasting nails that are also easy to soak off and remove. If you want to know what apres is all about, try a bottle of Extend Gel and see what they've built their entire collection around.
What You Get:
15mL gold bottle of Extend Gel

Same formula you already love

Easy application/ applicator

Easy removal