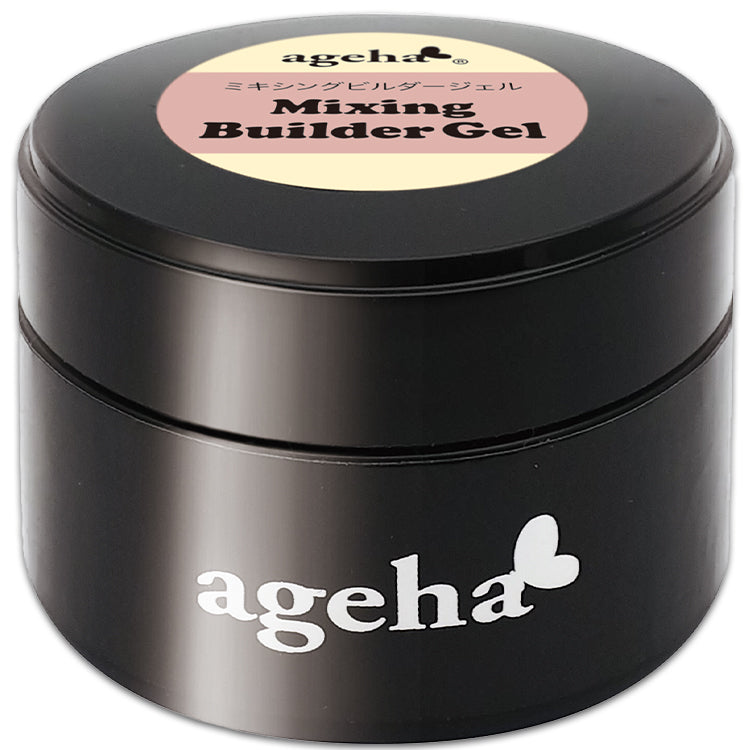 ageha Mixing Builder Gel [23g] [Jar]
Introducing a semi-hard, mixing gel with a dusty texture!


In addition to being used as a mixing gel, form formation and extension are now possible. 
This product is recommended for those who want to add strength to their thin nails, or for those who have curved nails or uneven nails because it allows for beautiful leveling.
[All ingredients]
Urethane acrylate oligomer, isobornyl methacrylate, trimethylbenzoyldiphenylphosphine oxide, acrylic copolymer