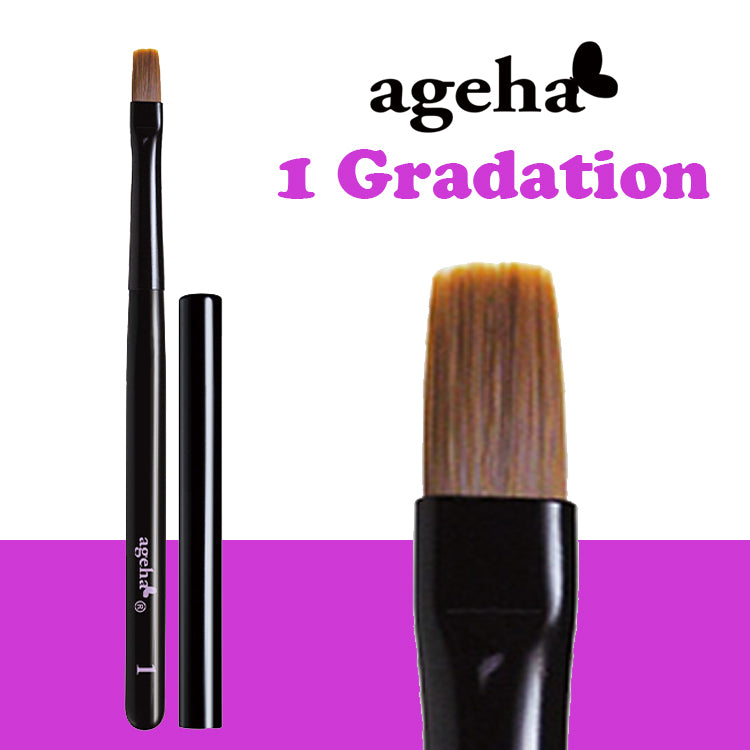 ageha Gel Brush [#1] Gradation
Brush for use in making gradation designs. The fine brush bristles have optimized length and perfect flexibility for creating beautiful gradations. Also suitable for application of top gel.
Product information
Total Length: 125mm
Brush head: 10mm
Brush material: Japanese PBT
Care: Depending on the frequency of use, clean brush head gently with a brush cleaner once a week. Do not forcefully pull on the bristles or rub too vigorously as this will damage the brush.