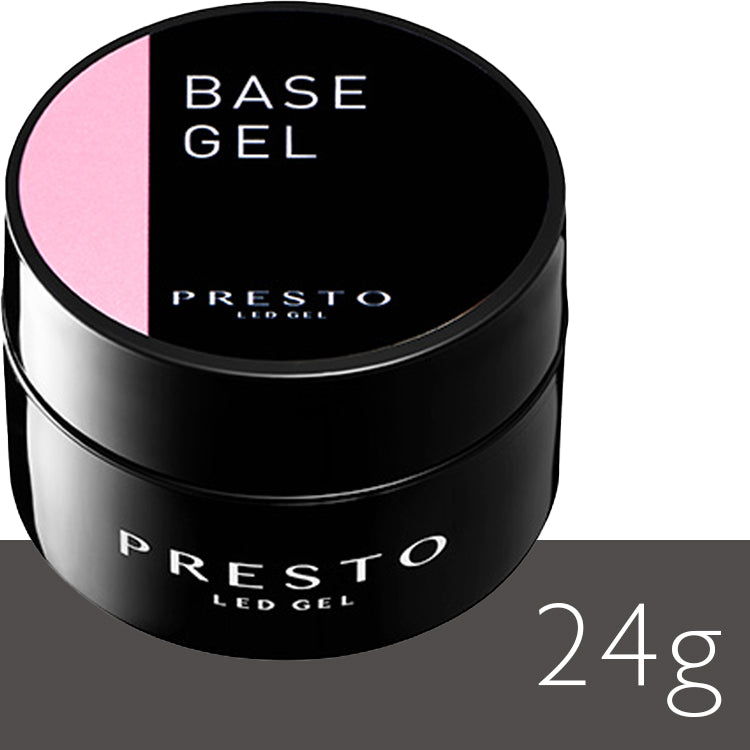 Presto Base Gel 24g [Jar]
Extra-large 24g size. Superb adhesion to natural nails with the flexibility and strength of rubber. Minimal shrinkage for a natural and comfortable finish. Helps nails stay beautiful and strong, increasing longevity. Can be used to make form extensions. Recommended for nails with average hardness. 
Curing time: Presto LED light: 20 sec / UV Light (36W): 120 sec
Size: 24g
Made in Japan. Store in a cool, dark place away from any direct light sources for longevity.
Share