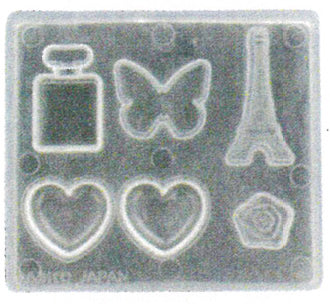 PADICO Soft Mold French Motif
A popular soft mold created just for nail application! 
Pour resin or gel into the mold, cure with the UV light, and push the back to remove newly created parts. 


Body size: W90 x D12 x H80mm
Material: PP
Color: Transparent
Heat resistant temperature: 70℃
Humidity resistant: -20℃
MADE IN JAPAN
*
If the part becomes difficult to separate from the mold, please use a release agent (hand cream or food oil can be substituted). 
Please note that some UV resins and gels may not work well.*
Share