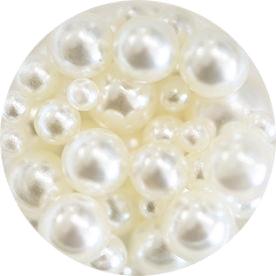 Nail Labo Ball Pearl Assorted Cream
Full pearls with a beautiful cream color in assorted sizes. The different assortment of sizes makes it easy to create various unique designs, as well as give depth for more 3D looking creations.
Pearl Size: 2mm - 8mm 
Contents: Approx. 3g
Container: 30mm x H15mm 
*Because the pearl sizes are an assortment, the number of large and small pearls in each product may vary.
*The sizes and colors may vary slightly from the sample depicted.
*The colors may appear differently than depicted due to differences in monitor settings.
Share