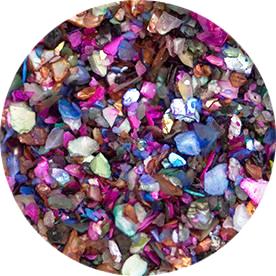 MPetit B200 Natural Crush Shell Dark MIX
Mpetit shell fragments for use in nail art and design. Incredibly popular in Japan for their flat, easy to work quality, and the cute array of pearly colors.
Contents: Approx. 2g
Due to the nature of the material, there may be some grainy residue within the jar.
Share