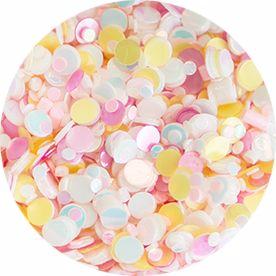 Nail Labo Mix Hologram Pastel Sugar Round Aurora
Achieve a cute, unique look with this sugar and hologram mix. The pastel colors are muted and feminine, so a large amount can be used without looking too flashy.


Size: 1-2mm
Contents: 1g

- The size/contents are approximate
- Slight variations of product normal
- Due to differences in monitor settings, the color pictured may be slightly different from the actual product.
Share