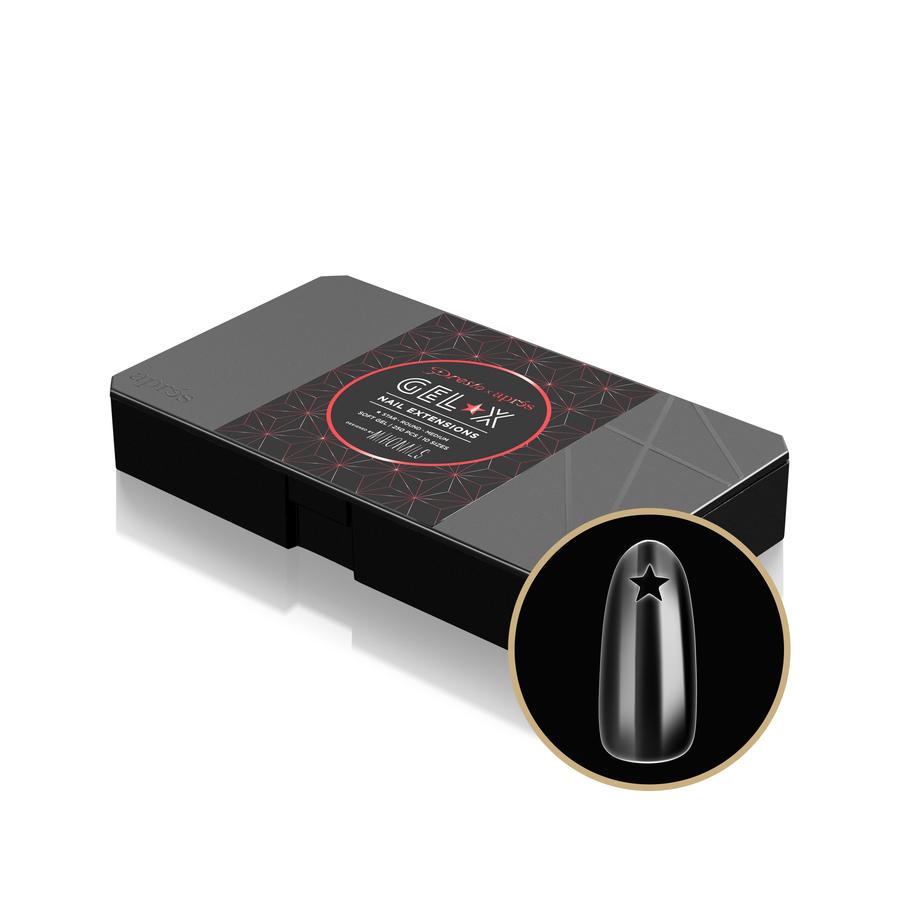 Presto x Aprés Gel-X Tips - MiHO NAiLS Star Round Medium [250pcs]
The triple Collaboration with apres & MiHO NAiLS! The Special Star Shaped Gel-X Tips designed by MiHO NAiLS! One box includes 25pcs of 10 sizes, total of 250pcs.
apres' Gel-X tips are specially formulated out of soft gel to provide you with a comfortable and lightweight nail enhancement, without the damage of acrylic or hard gel. Use Gel-X tips with our Presto x apres All-In One Extend Gel to ensure 4+ weeks of strong wear on the natural nail and make removal simple and easy! Both Gel-X tips and Extend Gel are composed of soft gel, which allows for them to be soaked off within 15-20 minutes.
Style: Star
Shape: Round
Length: Medium
***Gel-X Tip box does not come with size 00; there is an empty slot in the box designated for it if you choose to purchase the individual refill tip to place in the box.***