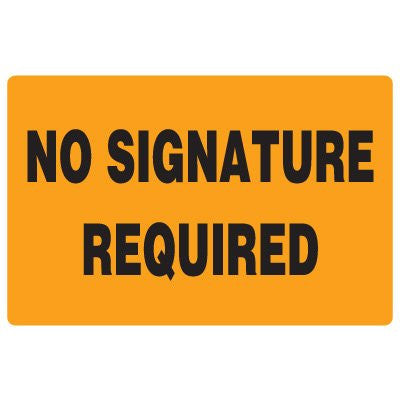 Decline signature confirmation
Our shop requires signature confirmation to receive your package, but in case you do not wish to have this option, you may decline this offer with in customer's responsibility.
*Please note that you may decline signature confirmation at checkout, but please note that if you do so, Nail Labo cannot take responsibility for undelivered/lost/missing packages.
What is Signature Confirmation?
You can add security and protect your order by applying signature confirmation as it is requiring a signature from the person who accepts your package. Nail Labo USA automatically applies signature confirmation to the orders unless you decline it. With signature confirmation your package must be signed for at the time of delivery—if no one will be there to sign for at the time of delivery, they will be sent to the nearest USPS and safely held there for pickup so there will be very low chance of missing/lost package.
*Packages that cannot be signed for at the time of delivery will be held for up to two weeks at the nearest USPS (please see the notice left by USPS for specific location). If customer fails to pick up in time, packages will be sent back to our office in Garden Grove and customer will be responsible for any re-shipping costs.
Share